I have spent a lot of time the past few months thinking about what we can do for preschool. My son is three years old and loves to do "school." Now, I'm not trying to make him into a genius child. I don't think that preschool is necessary for his development. Here's why I decided to do homeschool preschool:
We're bored.
That's it! When my son is bored, he gets into things. When he gets into things, I get irritated. When I get irritated, I stop being productive. When I stop being productive, I don't get things done... my house is a mess, my husband's not happy... SO, we do school to keep our sanity.
This past spring I purchased
Sonlight
's
P3/4 program
($269).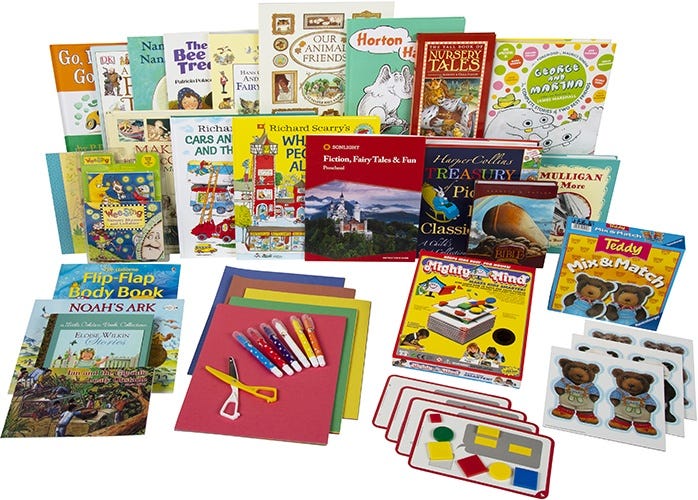 I didn't get all the books, just my favorites. We've really enjoyed reading through them, but we had read them all after a few months. We needed something else to do.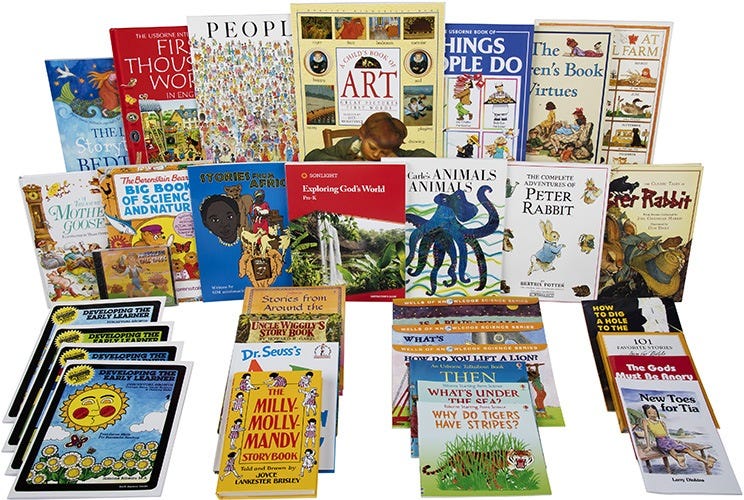 These books are also awesome, but this program is MUCH more advanced. In fact, it was TOO advanced for my son. So I sold it and kept looking (I also wasn't crazy about the lesson plans... pretty much all you do is read, read, read, without many hands-on activities!).
This looks like so much fun! There's even an ant hill and a butterfly garden and classical music study! However, my son doesn't have the fine motor skills necessary to begin handwriting, so I decided to wait until next year.
I started to feel like Goldilocks.
Sonlight P3/4? Too easy.
Sonlight P4/5? Too hard.
MFW K? Too hard.
What to do?
We've only done two days of it, but it's been so much fun! We read Bible stories, do little rhymes, do crafts (that use simple household items), and sing songs! My kids' favorite part so far was our "A." We made a masking tape "A" on the floor and the kids walk their stuffed animals ("A, A Animals") along it to learn how to write an "A" while they say "A, A, A." Even my 14 month old sees it and says "A" now!
The lesson plans are laid out differently than in any other curriculum I've seen. You can see an example
HERE
.
I hope to take some pictures of us enjoying LHTH and share them on here soon!
Another program I recently discovered is
Teach my Preschooler
. For only about $50 you can teach your child reading, printing, numbers 1-100, addition and subtraction. I'm thinking about getting this.
Have you ever done a preschool program with your children? What are your favorites? What didn't work?